At Vivo Group, we've noticed a distinct technology trend emerging this year, one that is blurring the lines between our physical and online worlds, and evident in gamification, face recognition and NFC technology.

It's called Augmented Reality, which describes how our real world is being enriched with the virtual; where the use of technology provides knowledge and tools to enhance the capacity of people to perform 'real world' tasks.

One of the most widely used forms of augmented reality is evident in QR codes - which are connecting users to digital content when they're away from their PC (but still have access to a smart phone).

What is a QR code?
A Quick Response (QR) code is a two-dimensional matrix code, designed to be read by a QR Reader application on an iPhone, Android or other camera-enabled smart phone.
Once the image has been scanned, the software deciphers the encrypted information to activate a response in your device, such as opening email, sending an SMS or initiating web browsing. This process eliminates the need for the user to search for content; rather the link is direct and instantaneous.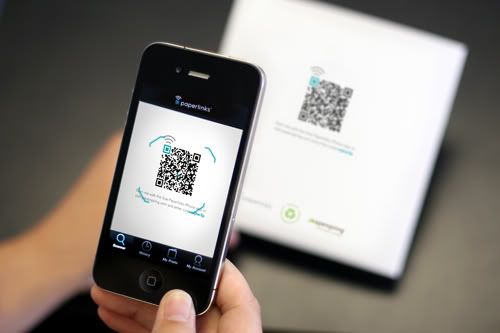 In this way, QR codes are providing new levels of interactivity by offering users immediate and on-demand access to the information that's relevant and useful to them.

Where are they used?
Once the QR code has been created, it can be used on pretty much any surface or location, including newspapers, television, billboards, store windows, moving vehicles, temporary tattoos, clothing and product packaging.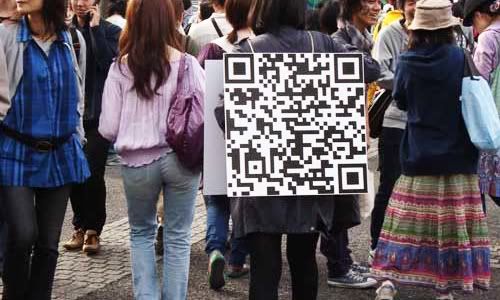 When scanned, the image will point users in the offline space to online resources and offers, from free coupons and downloads, to directions, instructions and social media or website links.

The beauty about QR codes is their location and their function is wholly up to the creator. Here are some of our favourites:





Why should my business use QR codes?
Keeping up with the latest technology and consumer trends will put you one step ahead of your competitors when promoting your brand. And QR codes are a cheap and effective way of driving traffic, interaction and conversion in offline-to-online interactions.

Looking for inspiration? There's a myriad of ways your business can use QR codes as a marketing tool. Your QR code could link to:
Freebies, samples or discounts
Directions to your geographical location
Mobile shopping and e-commerce pages
Social media to 'Like' on Facebook or follow on Twitter
Early access or private invites
Customer service pages or surveys
Music, video or application downloads

How do I get started?
Vivo Group are experts at interactive design. We can help you to build the infrastructure in your websites content management system to support QR codes, as well as build mobile-optimised sites with tailored functionality to your audience and desired outcome.

Contact us today for more information!
Comments